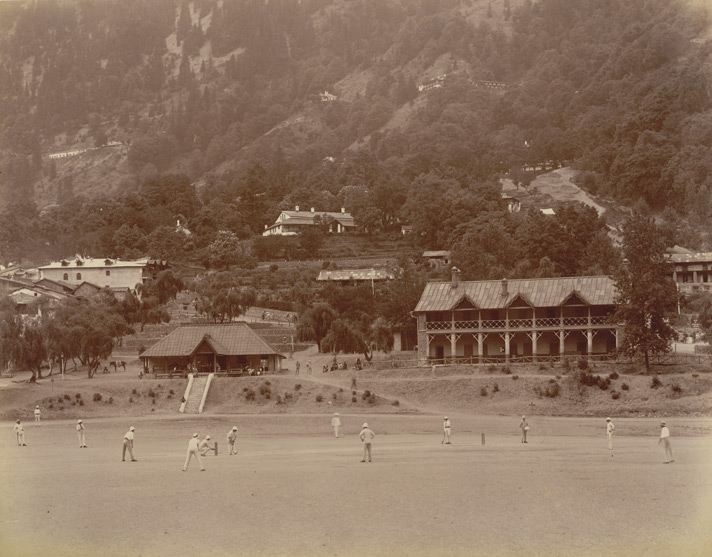 India, a country deeply rooted in its rich culture and diversity, has always valued sports as an essential part of its society. Recently, India has been making big changes in how it approaches sports infrastructure. This change aims to make India a strong force in the global sports arena.
The development of sports infrastructure in India has been a story of growth. Over time, the country has put a lot of resources into improving stadiums, training facilities, and athlete support systems. Several factors have contributed to this surge in infrastructure, including increased government attention, private investments, and the rise of professional sports leagues.
The Past:
Historically, sports have been an integral part of Indian society, dating back to ancient times. Traditional games like wrestling, kabaddi, archery, and various forms of martial arts were not just physical activities but also cultural rituals, often reflecting local customs and traditions.
During the colonial era, the British introduced modern sports like cricket, football, hockey, and tennis to India. This marked a significant shift in the sporting landscape, with these sports gradually gaining popularity among the masses. As a result, infrastructure for these sports began to develop, primarily in major cities and urban centres, with the construction of stadiums and facilities to accommodate the growing interest.
Post-independence, India witnessed unsteady growth in sports infrastructure. Efforts were made to establish stadiums and training centres across the country, aiming to promote sports and provide a platform for athletes. However, the pace of development remained relatively slow, and the infrastructure was limited primarily to a few metropolitan areas, leaving many regions underserved.
It was during the latter part of the 20th century and the early 21st century that India started recognizing the importance of sports infrastructure in nurturing talent and fostering a sporting culture. The country began investing more resources in upgrading existing stadiums, building modern facilities, and establishing training centres equipped with state-of-the-art amenities.
The turning point came with India hosting major international events such as the Asian Games in 1982 and the Cricket World Cup in 1987, which necessitated the construction of world-class sporting infrastructure. These events acted as catalysts for infrastructure development, prompting the government and private stakeholders to focus on building stadiums and facilities that met international standards.
Over time, with the advent of technology, the approach towards sports infrastructure underwent a remarkable transformation. The emphasis shifted from mere construction to creating multi-purpose venues equipped with cutting-edge facilities, catering not only to athletes' training needs but also capable of hosting global sporting events.
In recent years, the paradigm shift in India's approach towards sports infrastructure has been remarkable. The concerted efforts by the government, private entities, and various sports bodies reflect a commitment to bolstering the country's sporting ecosystem. This evolution signifies India's aspiration to emerge as a global powerhouse in sports and marks a pivotal moment in the nation's sporting history.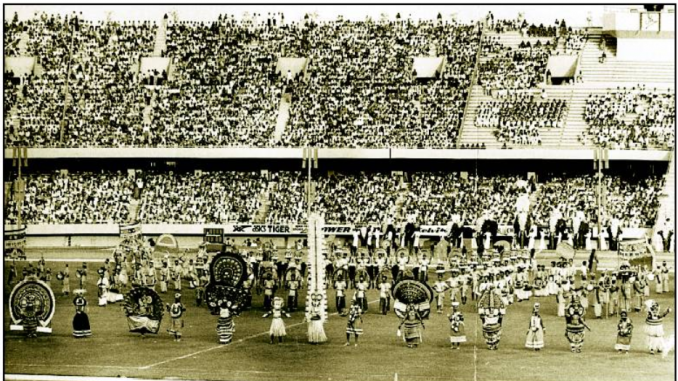 Government Initiatives and Private Investments:
The Indian government has been proactive in transforming sports infrastructure. Programs like 'Khelo India' focus on nurturing young talent by providing them with top-notch facilities. The 'Fit India Movement' encourages people to adopt a healthier lifestyle through sports and physical activities.
Private companies and sponsors have also recognized the potential of sports in India. Leagues like the Indian Premier League (IPL) for Cricket, the Indian Super League (ISL) for Football, and the Pro Kabaddi League have attracted significant investment. This influx of funds has improved facilities and boosted the popularity of sports across the nation.
Impact on Sports Culture:
The growing sports infrastructure in India has sparked a cultural change, inspiring more youth to participate in sports. Initiatives at the grassroots level, sports academies, and specialised training centres have become more accessible, nurturing budding athletes across various sports.
Grassroots Development:
Better sports infrastructure at the grassroots level means identifying and nurturing talent from a young age. With improved training facilities and coaching, youngsters now have better chances to develop their skills and compete nationally and internationally.
Enhanced Training Facilities:
Modern training facilities equipped with the latest technology and expert coaching are being set up not only in metropolitan cities but also in tier 2 and 3 cities. Athletes now have access to sports science, nutritionists, physiotherapists, and mental conditioning experts, which helps optimize their performance.
CSE is one of the examples of a modern facility offering advanced training for elite athletes. It provides a holistic environment for athletes with training grounds, fitness centres, sports science, and nutrition services under one roof, aiming to further revolutionize Indian sports infrastructure.
India's improved sports infrastructure has paved the way for hosting and participating in prestigious global events like the Commonwealth Games, Asian Games, and FIFA U-17 World Cup. These events have showcased India's capabilities and spurred infrastructural developments in various cities.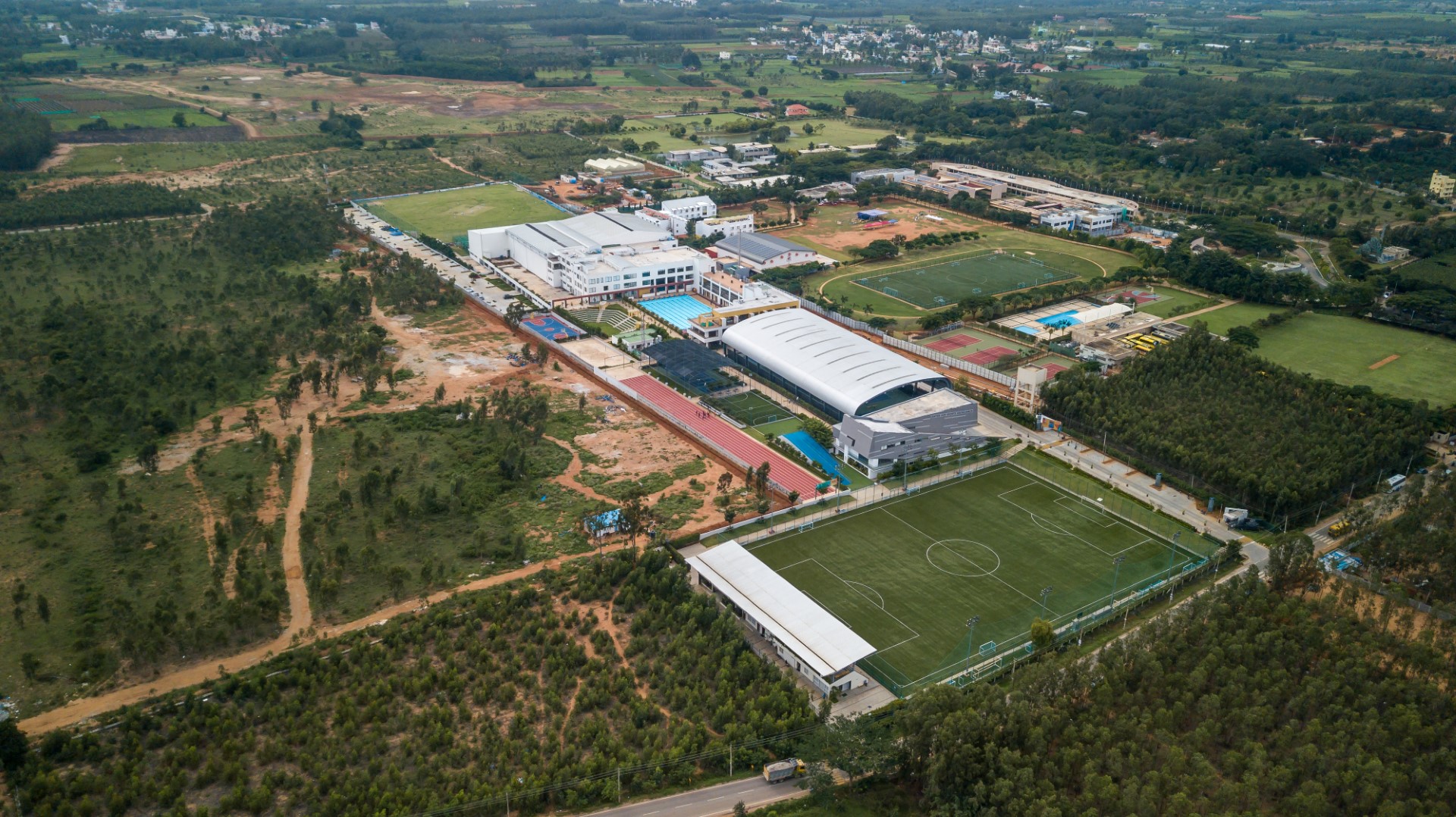 Athletes' International Performance:
The upgraded infrastructure has significantly boosted India's presence on the global sports stage. Athletes from various disciplines have excelled, winning medals and recognition at international events. Notably, India's recent success in the Olympics and Asian Games, having won the most medals in the country's history, marked a significant improvement in its sporting achievements.
Future Prospects and Challenges:
While India has made impressive strides in sports infrastructure, challenges remain. Sustaining progress and ensuring widespread access to these facilities across all sections of society is vital. Continuous innovation, maintenance, and investments in emerging sports are necessary to keep up the momentum.
Ensuring sports infrastructure reaches all parts of the country, especially rural areas, is crucial. Initiatives promoting inclusivity and encouraging participation irrespective of background or location are essential for holistic sports development. Encouraging and investing in sports beyond cricket is vital. It will not only broaden the talent pool but also offer new opportunities for India in global competitions.
Conclusion: 
India's transformation in sports infrastructure signifies a significant change in its sports landscape. The combined efforts of the government, private entities, and the growing interest among the people are driving the nation towards sporting excellence on the global stage. As India continues investing and expanding its sports infrastructure, a promising future awaits in achieving sporting greatness internationally.