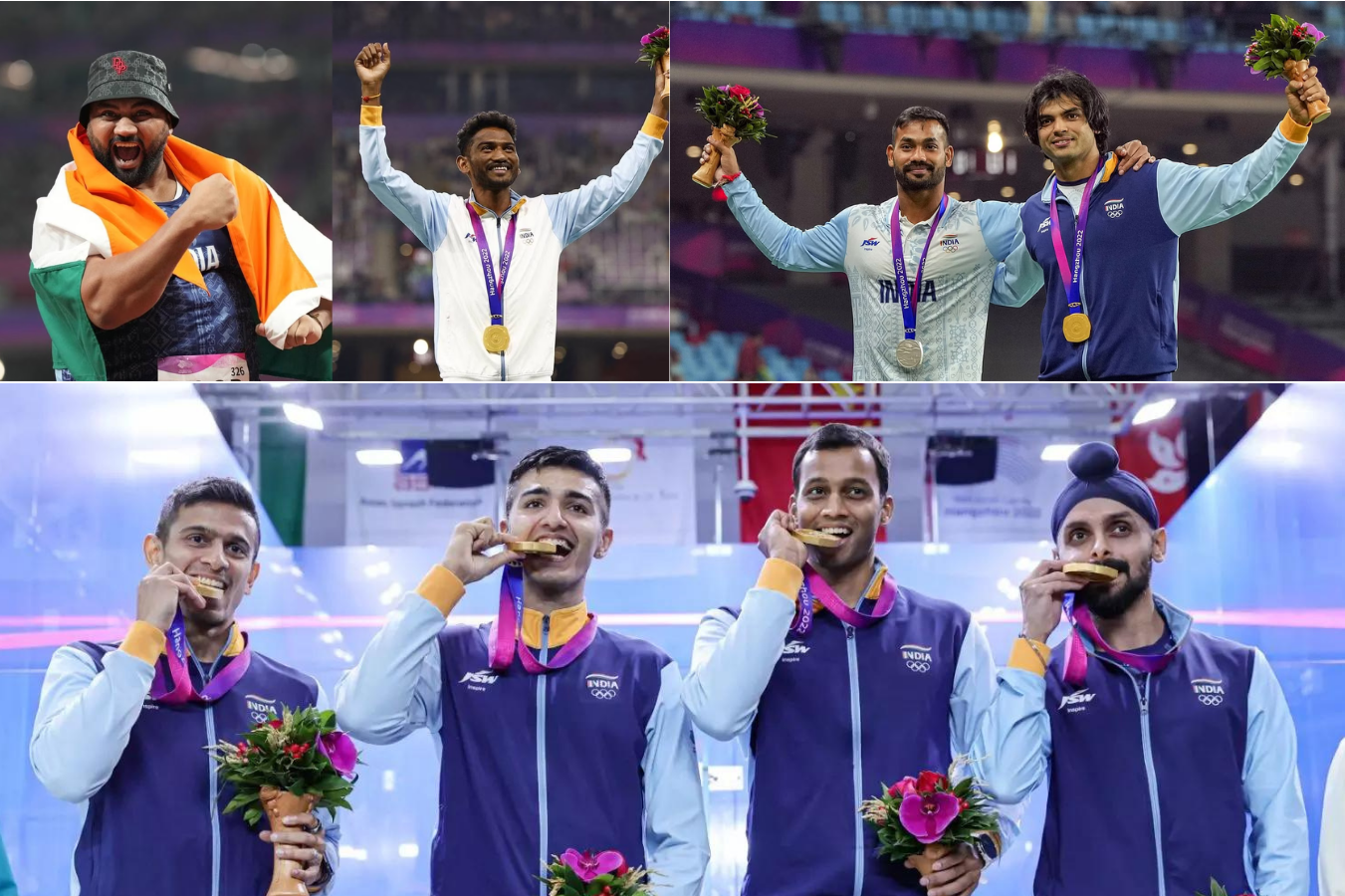 India's performance at the recently concluded Asian Games was a shining example of a sleeping giant slowly awakening. A nation of a billion people that often struggled in sports in the past, woke up to an inspiring medal tally of the 2022 Asian Games held in Hangzhou, China. Our athletes scripted history by winning an astounding 107 medals, marking it the highest medal tally in our nation's sporting history. What was more astounding was that these laurels were from a multitude of sports, including athletics, wrestling, shooting, badminton, and boxing. As India continues to invest in the development of its athletes and sporting infrastructure, it's not a question of "if" but "when" the nation will make a mark on the global stage. 
History of Indian Sports:
India, a land rich in history, tradition, and culture, has always been a hub for activity in many aspects. The sports history of India dates back to the 4th Century BCE when traditional sports such as Kho-Kho and Kabaddi originated. Dholavira, the world's oldest terraced arena, was built in Kutch, Gujarat, around 3000 BC, evidencing the existence of sports in India. Ancient texts like the Mahabharata, written around the 3rd century BCE, mention martial arts and archery as activities that were carried out during that era. Even indoor games like Chess and Snakes & Ladders have origins in ancient India, in the form of games of Chaturanga and Gyan Chauper, respectively.
Colonial Influence:
The arrival of colonists on Indian shores brought a significant shift in the sporting culture. The British, with their love for organised sporting events, established the first cricket club in India in 1792 and greatly propagated the sport in the country.
While the gentleman's game took centre stage, other sports like football, tennis, and golf began to find their footing. The establishment of the Calcutta Football Club in 1872 marked the beginning of organized football in India. The British influence was evident in the rules and structure of these sports, and Indian athletes were gradually drawn into these global competitions. The British also took many indigenous games and made adaptations of their own to form brand-new sports, with badminton being a prime example.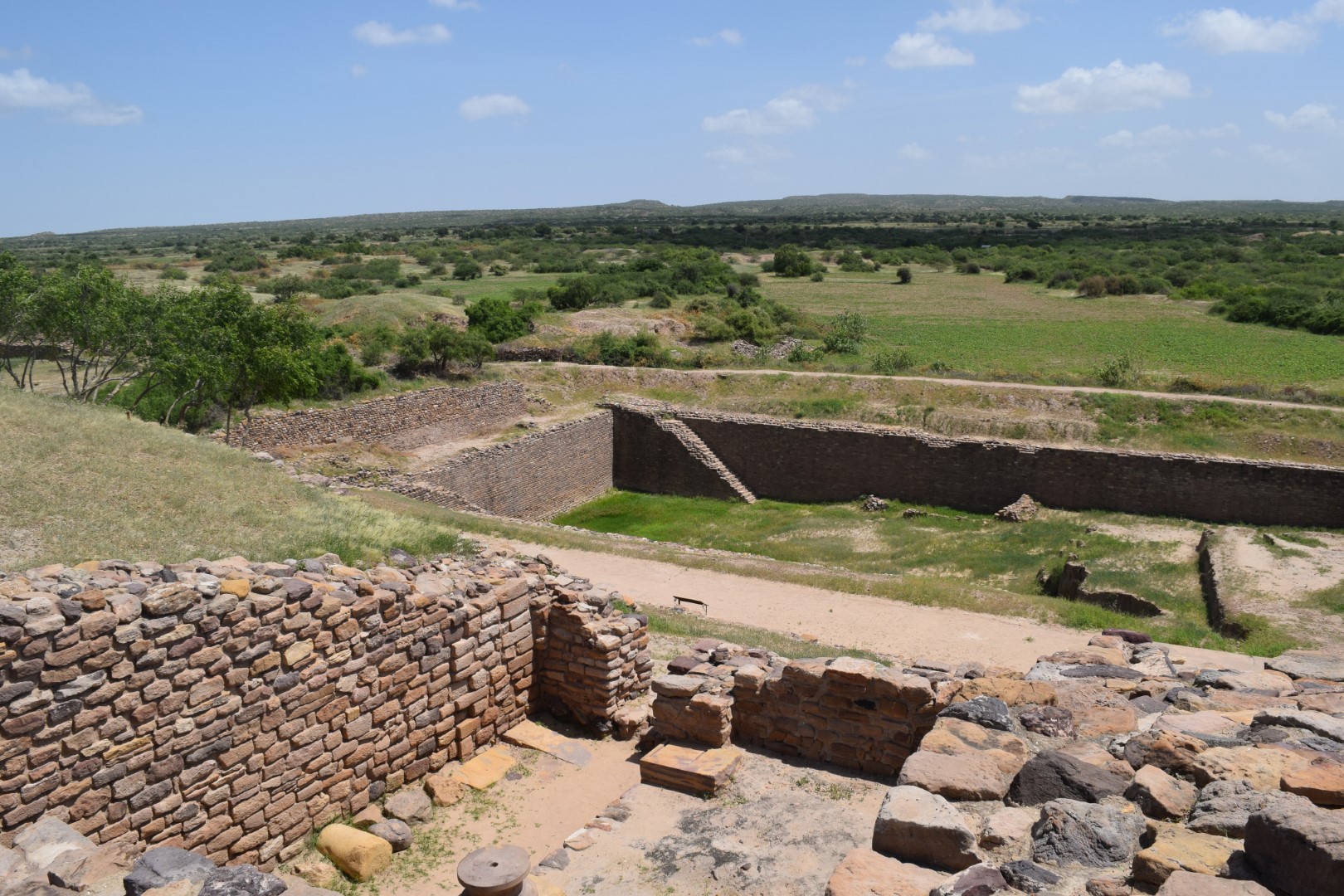 Emergence of Indigenous Sports:
As Indians adopted British sports, they also preserved their own rich sporting heritage. Kushti, or traditional Indian wrestling, continued to thrive and found its place in the Olympics. Kabaddi, a contact sport that requires agility and strength, became popular in villages across the country. These indigenous sports, with deep-rooted traditions, represented the true spirit of India's sporting identity.
Cricket Takes Center Stage:
While other sports continued to prosper, cricket remained the heartbeat of India's sporting landscape. The 1983 Cricket World Cup win under Kapil Dev was a historic moment. This victory not only solidified cricket's position but also ignited a cricketing revolution across the nation. The Indian Premier League, launched in the late 2000s, further redefined cricket and made it a global phenomenon. India became a cricketing powerhouse, and that remains true to this date.
India at the Olympics:
While India hasn't been a powerhouse at the Olympics, there have been some truly remarkable moments on the grandest sporting stage that has started a revolution in the country. Our nation has had a total of 35 medals at the Olympics, divided among various disciplines including badminton, boxing, wrestling, and shooting. India had a glorious run in the initial Olympic games in the sport of field hockey. Athletes like Dhyan Chand and his legendary prowess in field hockey inspired the nation as in 1936, India clinched its first Olympic gold medal, marking the beginning of an era of dominance in the sport. This was followed by a golden hat-trick at the next three Olympics in 1948, 1952, and 1956.
Except for hockey, India struggled to find any medals for the rest of the century, only managing to obtain one individual medal (KD Jadav's bronze in wrestling) until the end of the 20th century. Things started changing as we entered the 21st century. The 2008 Beijing Olympics was a historic event, as India clinched its first individual gold medal when Abhinav Bindra engraved his name in history in shooting. It was also the first time in over half a century that we managed to clinch multiple medals in the same Olympics.
His triumph marked a new era for Indian sports and provided a ray of hope for aspiring athletes. The stage was set for now as the upcoming Olympics would see India win multiple medals, and the athletes who brought us glory would become household names. Today, India's newfound love for the Javelin throw is facilitated by Neeraj Chopra, who won gold in the 2020 Tokyo Olympics, writing another remarkable chapter in our sporting history.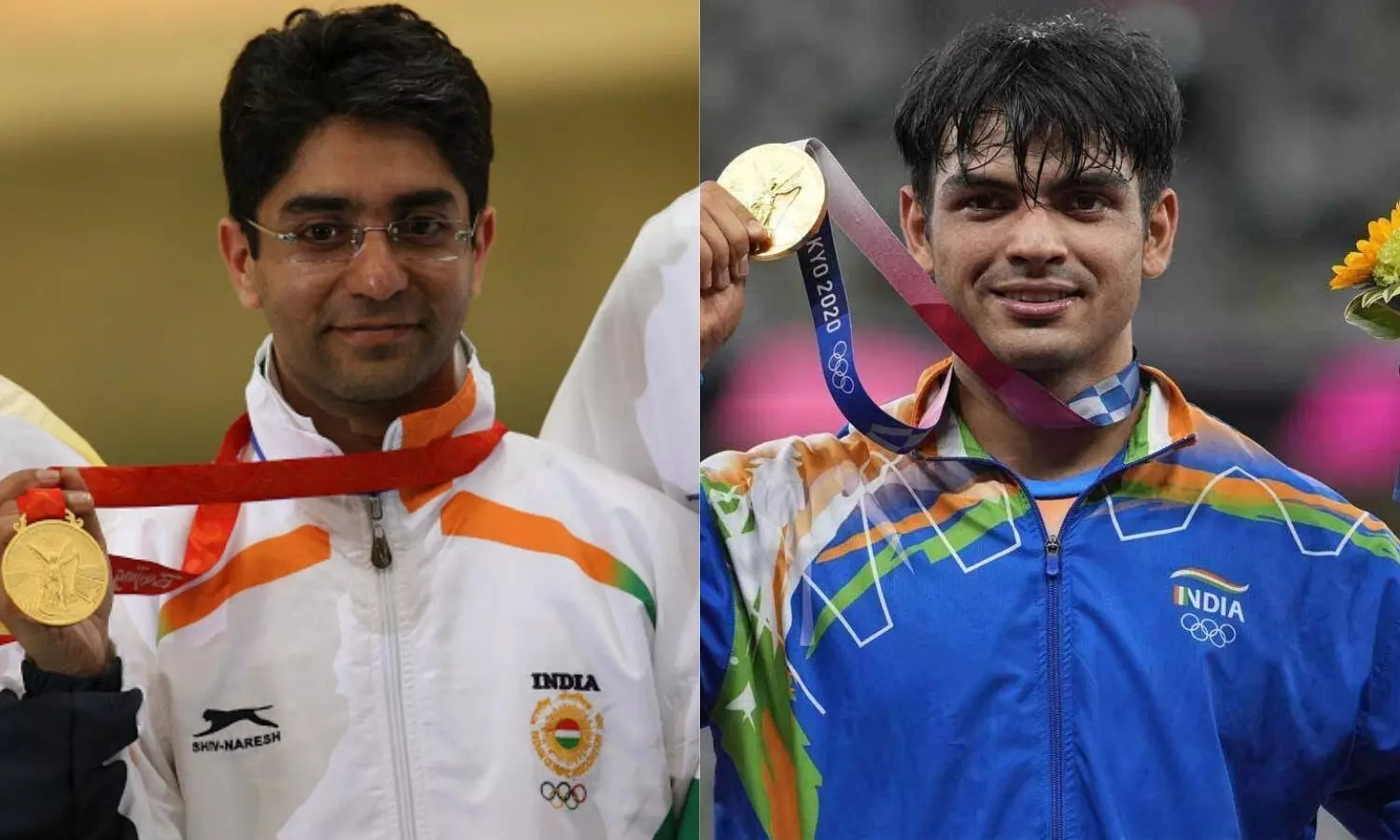 Rise of Badminton:
In the 1970s, a young shuttler started making waves in the badminton world. Winning medals and challenging world-beaters was India's father of badminton, Prakash Padukone. He brought badminton to the forefront in India, winning coveted medals like the All England Championships and Commonwealth Games. This led to the sport being picked up by youngsters, giving rise to several other badminton stars like Syed Modi, Pullela Gopichand, and U Vimal Kumar.
As years passed, badminton strengthened even more, and finally, in 2012, we got our first Olympic medal as Saina Nehwal won the Bronze. The medal streak continued in the next two Olympics, with PV Sindhu clinching Silver and Bronze respectively on both occasions.
India recently celebrated another massive breakthrough as the Indian pair Satwik Rankireddy and Chirag Shetty achieved the World No. 1 ranking, becoming the first Indian pair to do so in badminton history. Satwik and Chirag have been a force to be reckoned with in the past couple of years, winning title after title. Not just in doubles, even the singles badminton shuttlers have also been on the rise. H S Pronnoy and Lakshya Sen are currently in the top 15 rankings in the world and have been title contenders in all the major tournaments in the past couple of years. This era is what many have been calling the golden age of Indian badminton, but our shuttlers are not done yet, and the world has yet to see the heights Indian badminton has to reach.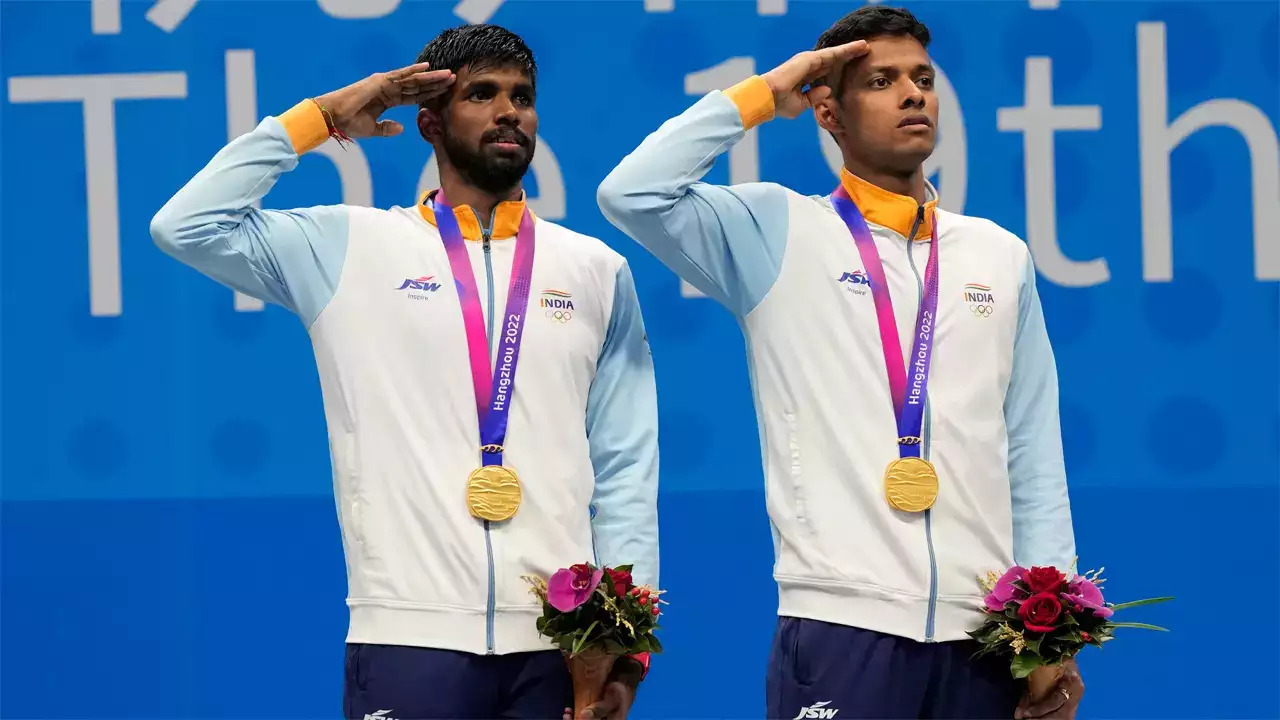 Athletics on Blistering Speed:
One of the great catalysts for India's record-breaking Asian Games stint was its performance in Athletics. India garnered a total of 29 medals in the sport, out of the total of 107, making up almost 27% of the medals. Athletics has been one of the fastest-growing sports in the country, and a majority of the credit goes to the athletes who have been performing exceptionally well on the world stage in events like the Commonwealth Games and the Diamond League.
Para Athletes Shining:
In recent years, India has also seen a surge in the achievements of para-athletes. These remarkable athletes have not only overcome physical challenges but have also made the country proud on the global stage. Para shuttlers Pramod Bhagat, Sukant Kadam, and Krishna Nagar have been smashing it in the badminton world. Devendra Jhajharia, the para javelin throw athlete, has a remarkable two golds and a silver Paralympic medal in his collection. These are only a few examples, likewise, there are many more who with their dedication and excellence serve as an inspiration to all. The success of para-athletes further enriches India's sporting legacy.
Conclusion:
The history of sports in India is a remarkable journey, from rich traditions to colonial influences, and post-independence glories. It's a story of resilience, passion, and an unyielding spirit of competition. From ancient times to the modern era, Indian athletes have always managed to rise above challenges and make their nation proud on a global stage.
As we look ahead, there is no doubt that India's sporting landscape will continue to evolve. With more players investing in sports, volunteering to put up infrastructure projects and donating to support athletes, the nation is poised to make its mark in even more diverse disciplines. As a land of over a billion dreams, India's sporting history is far from being written in full, the future promises new stories, new champions, and new heights for sports in India, we just have to wait and watch.