Having been competitive sports persons themselves, the founders and mentors of CSE are well-placed to understand the huge impact that the right infrastructure, coaching, equipment and exposure can have on the performance of an athlete on the global stage. CSE was set up with this vision of providing facilities to promote excellence in sport, and we pride ourselves on the quality of infrastructure we provide across all our sports venues.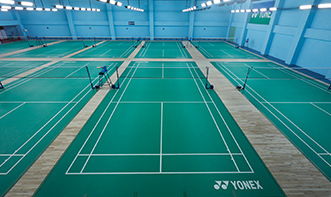 BADMINTON
16 Badminton Courts built to global standards for the purposes of training, practice and hosting national & international tournaments.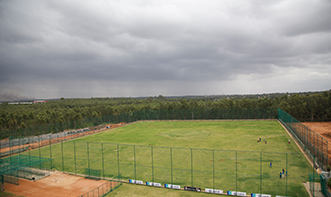 CRICKET
A full-sized cricket ground, 12 outdoor pitches, 12 indoor pitches and a nursery ground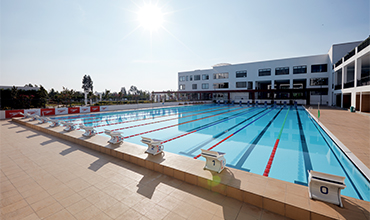 SWIMMING
A top-of-the-line 50 metre, 10-lane pool built by Myrtha Pools, Official FINA Partner, and supplier of aquatics facilities for FINA World Championships and Olympic Games, along with a heated 20-metre indoor pool for beginners.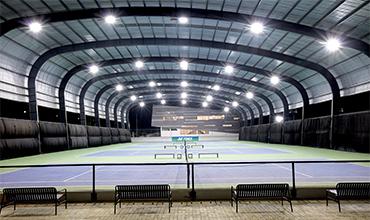 TENNIS
5 covered hard courts for recreational and professional players, and 5 quick-start courts specially designed for children.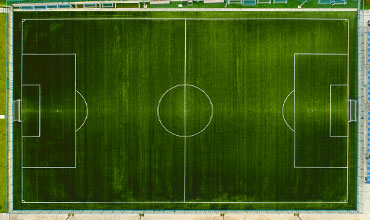 FOOTBALL
An international size flood-lit and FIFA-approved artificial turf football ground, with 5-a-side training turf for beginners.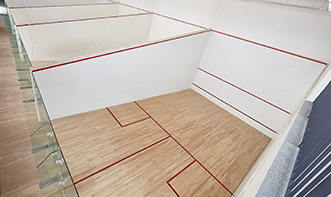 SQUASH
4 world-class glass-backed squash courts with an overhead viewing gallery.
SHOOTING
10 meters, 6 lanes shooting range. Option for manual targets for beginners and electronic targets for intermediate and advanced training State of the art air rifles and pistols. A viewing gallery capacity of 50 people.
ATHLETIC TRACK
100 meters, 10 lanes running track with multiple layers of synthetic surfacing. The track has a cushioned feel to it to reduce the impact on joints while running and to prevent injuries.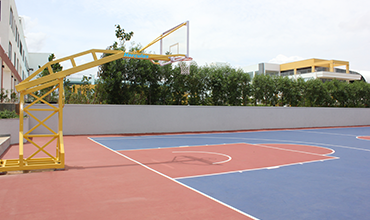 Basketball
Full-sized outdoor basketball court 28 x 15 meters floodlit court with 4 layers of synthetic surfacing, fiberglass backboards with dunking rings, a viewing gallery capacity of 50 people, and with an option of Mini Basketball hoops for beginners. Ideal for Street Basketball tournaments. Popular among corporates, recreational users, and young children.
ATHLETIC RAMP
Incline ramps designed to simulate a hilly terrain. Multiple gradient steps for a plyometric workout. Used extensively by athletes for resistance and explosive training.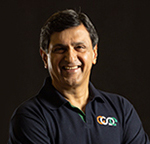 Champions don't wait for things to happen; champions find their own ways to win, fair and square. They don't wait for success to come to them; they go after success. That's the hallmark of a champion.
-Prakash Padukone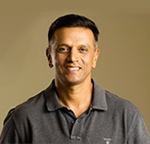 When you play for the love of the game, you play with respect and humility. You play for the team and for everyone who has made it possible for you to step out on the field. That's what sport is about and that's what makes you a true sportsperson.
-Rahul Dravid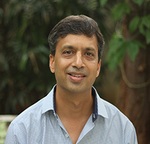 Infrastructure is the backbone for development in any field. The Padukone – Dravid Centre for Sports Excellence was built to provide Indian sport with the world class infrastructure it needs to produce sportsperson of the highest caliber. Playing sport is also the foundation on which we can promote a fit, balanced lifestyle for all, ensuring we become a healthier nation.
-Vivek Kumar