EXPLORE ALL ASPECTS OF SPORTS MANAGEMENT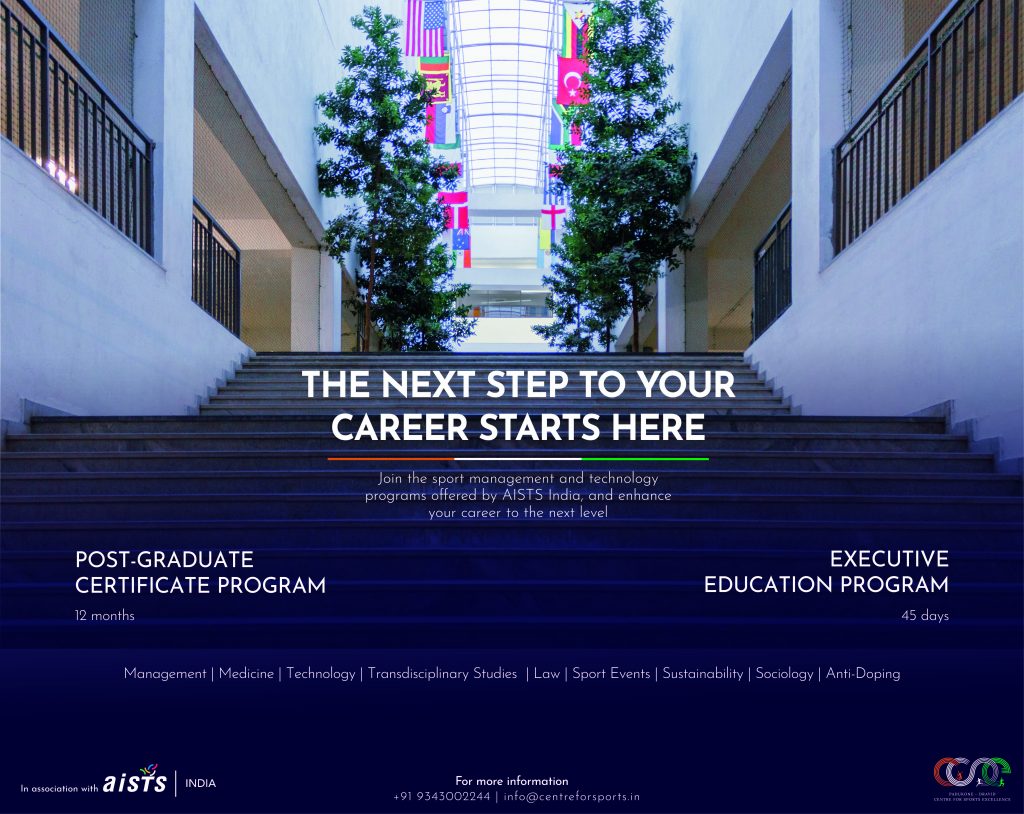 Diversified knowledge from experts in the field.
Through AISTS INDIA's Post Graduate Certificate Program and Executive Education Program, gain in-depth knowledge from various fields that is applicable both in a sport as well as a business environment.
The AISTS INDIA programs have been meticulously curated to build skills and find equal application across the sports business, management, law, sociology, technology, medicine and other trans-disciplinary studies.